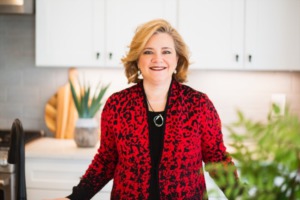 With over 27 years of real estate experience and over $294 million in lifetime sales, Kim Kovacs is a proven leader in the Central Ohio real estate market. At the helm of Kim Kovacs & Partners, Kim and her team of service driven agents and staff, provide top quality customer service, negotiation skills, marketing prowess and communication…all key to selling your home or helping you find the home of your dreams.
Ranked among the top 10 large teams for Coldwell Banker King Thompson since 2014, and in the top 1% of all Coldwell Banker agents Nationally for several years running, Kim and her team sold over $36 million in sales in just one year! Kim's team has also been recognized amongst the top agents in the Wall Street Journal's Real Trends.
From first time home buyers and sellers to those experienced in the process, they understand what a huge step it is to buy or sell your home and they believe it is important that you surround yourself with the best, professional team in your community. Kim Kovacs & Partners knows Central Ohio and the surrounding communities and can help you make the process easy and stress-free.
Before putting your home on the market, Kim and her team will work with you to enhance your home's presentation, prepare a market analysis and develop an optimal marketing plan that best fits the target market for your home. Conversely, when buying a home, they will sit down with you one and one and develop a list of your target wants and needs, help you obtain the most advantageous finance options and walk you through the entire home buying process from contract to closing.
Obtaining her license in 1996, Kim was no stranger to the real estate industry. While growing up, her dad was an agent in Akron, Ohio and her uncle is a retired broker in Richland, Washington. Graduating from college with a degree in Marketing/Management from Ohio Northern University in 1993, Kim's passion was to follow in her family footsteps and become a top agent all her own. Before becoming an agent, Kim worked in retail banking and outside sales.
Kim enjoys traveling, spending time with her siblings, nieces and nephews, friends and her beloved Samoyed, Sophie.