Rental Features that Attract Top Tenants
Posted by Kimberly Kovacs on Tuesday, May 17, 2022 at 8:38 AM
By Kimberly Kovacs / May 17, 2022
Comment
If you are preparing a home to rent, congratulations! Real estate represents an abundant opportunity for passive income.
One of the key factors in making investment properties work is having honest, reliable tenants. To attract the best tenants, there are a few features you should make sure your property has to offer.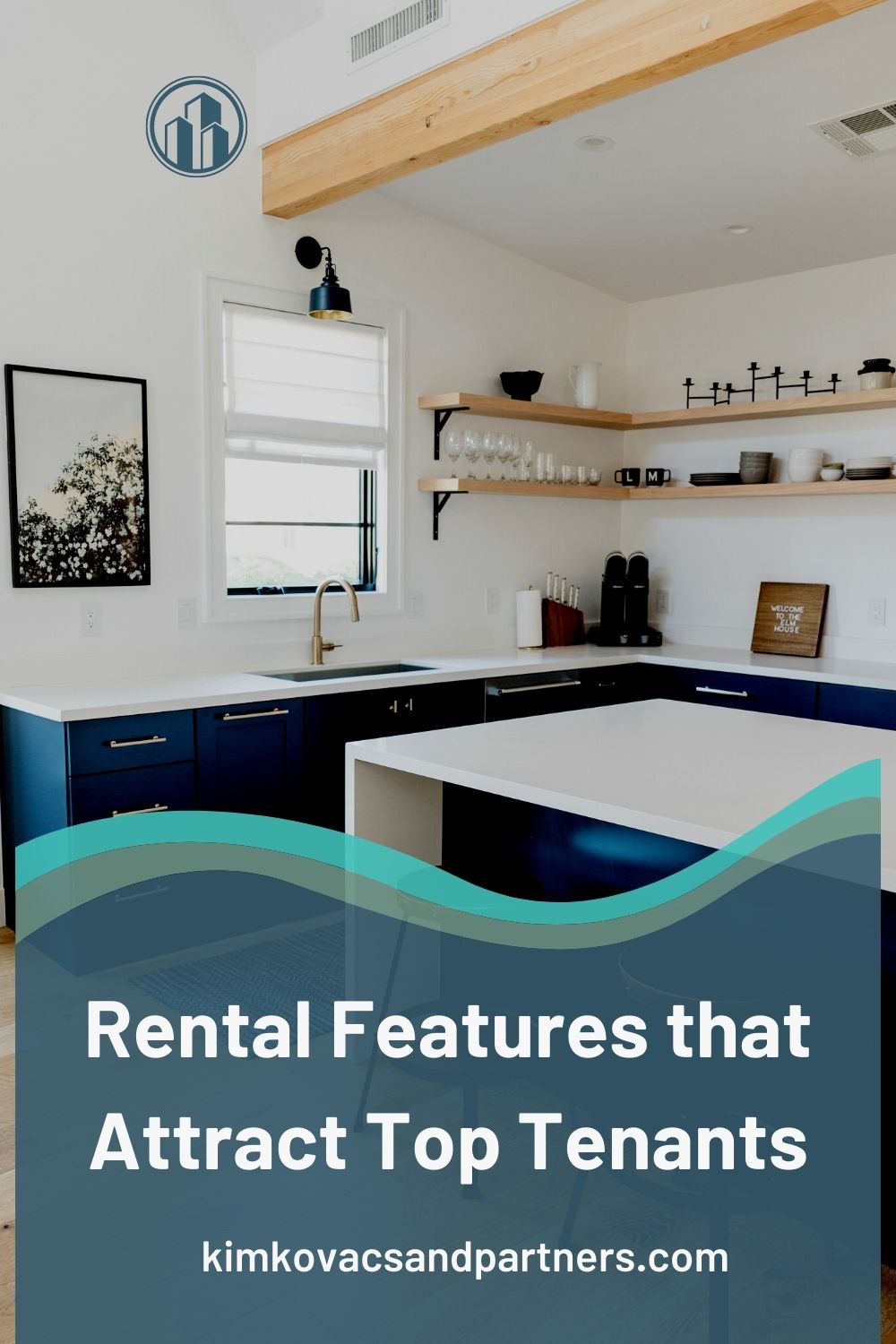 1. School district
If you are looking to buy a rental that will be marketed to young families, make sure it is located in a good school district. Just like people who are in the market to buy a home, families looking to rent will choose the home in the better school district if possible.
2. Safety
Safety features will attract better tenants in nearly every case. Of course, buying a property that is in a safe neighborhood is a great start. Installing other safety features like smart garage doors that can be closed from afar via an app or motion-activated exterior lights will be worth your investment. These features will protect your assets while attracting high-quality tenants, a win-win.
3. Updated kitchen
If the income property you buy is in need of updating, prioritize the kitchen. Replacing appliances and updating lighting, hardware, and flooring are all a great place to start.
4. Easy commuting
Renters are looking for easy commuting. While you can't know where the tenants will work, it makes sense to choose a property in a convenient location, close to highways and main roads, or close to major business parks, hospitals, and industrial areas. Think about how many people work in the surrounding area to get an idea of how you will be able to market the property. This is a feature that can be detailed in your property listing and may be the tie breaking factor for some tenants.
5. Upgraded finishes
Many real estate investors make the mistake of just making sure a home is "good enough." While this will usually attract tenants, the best tenants who are willing to pay more and are more likely to be in a good financial position will prefer homes with high-end finishes. Consider upgrading to hardwood flooring, stainless steel appliances, or a covered patio to attract the best tenants.
Another upgrade that will make a big difference is updated bathrooms. Being able to advertise updated bathrooms will attract better tenants, and will be an investment that pays off through higher rent prices and adding value to the home itself.
6. Appliances
Offering a refrigerator, washer, and dryer all go a long way to making the rental property marketable to a higher-quality client. Tenants are often willing to pay more for the convenience of appliances in the property. The investment of a couple of thousand dollars will pay off quickly.
It isn't necessary to match the appliances to the rest of the house exactly, but in the kitchen make sure the refrigerator has the same finish as the stove, oven, microwave, and dishwasher. In other words, don't worry about different brands but make sure all kitchen appliances match.
7. Age
The age of a home may be a red flag so some tenants. An older home is likely to need regular repairs and has lower energy efficiency, resulting in higher utility bills. Many tenants won't want to deal with the hassle of frequent maintenance issues or the higher monthly cost. Likewise, there is no reason to take on extra work and expenses each month by waiting for an older home to need repair. Aim for newer homes in great condition to make your home easier to manage and more marketable.
To begin the search for an investment property, contact us any time. We are ready to help you find your ideal property in the Columbus area!
Check out the NEWEST Listings This Week